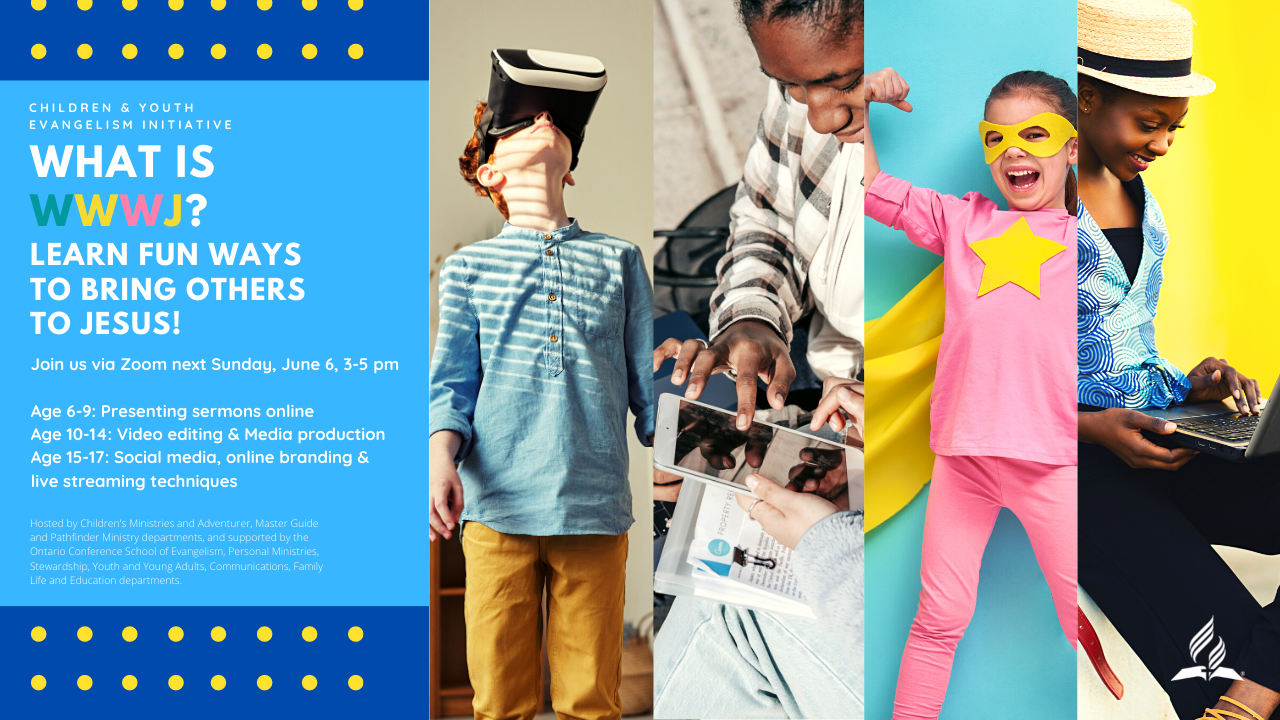 Initiative Helping Children/Youth Make Disciples Online Continues June 6, 2021
Our Walking and Working with Jesus (WWWJ) initiative is continuing this weekend! On Sunday, June 6, 3-5 pm EDT, children and their parents will dive into sharing their stories, presenting sermons online, using social media for evangelism, crafting their message and creating their online brand, livestreaming and video editing.
On the 6th, you'll hear from amazing presenters such as Velma Morgan, Mani Alcaide, Matthew Arevalo, Prs. Orlando Pule and Jim Nziwa. We will have tracks for ages 6-9, 10-14 and 15-17. Additionally, we will have tracks in English and French.
According to Children's Ministries director, Pastor Allan Chichester, at the WWWJ trainings, "children will embark on a lifetime of adventures with Jesus."
Click here to read about our first training covering "Using Social Media for God" and "Pitfalls of Social Media."
Click here to visit the Walking and Working with Jesus website, with resources and training videos.
More details here: tinyurl.com/1u9gktks